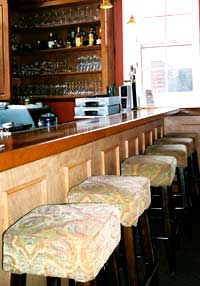 Sundays:  Relax to piano music in the dining room during Brunch.  
Looking for a unique atmosphere for your party or special occasion? The Old Courthouse provides a beautiful relaxing setting for your next gathering.
Our location, just off of Main Street in picturesque Newport, is centrally located in western New Hampshire's Dartmouth – Lake Sunapee Region.
Planning your event, you will work hand in hand with our management team at The Old Courthouse on menu selection and all other arrangements.
Our lounge and bar area provides additional space that can be used during special events.  Our staff will strive to make your event as relaxing and memorable as possible.
If you have questions,
or would like to have your next special event at The Old Courthouse,
please call us at (603) 863-8360.
---